Overnight re-roof work for Central High School
Name of Client:
Pueblo School District 60
Duration of Project:
4 Months
Budget:
$1.8 Million
Services Provided:
The client needed a complete re-roof involving three different roof systems. And, of course, they wanted to minimize the complexity of the project.
We configured the project in a way that utilized just one roofing product manufacturer. As a result, the client had only one point of contact for any future warranty issues, etc. The low-slope work involved a 60 mil GAF Ballasted TPO System with a 20-Year NDL Diamond Pledge Warranty. We also implemented an acrylic liquid-applied coating system over EPMD with a 20-Year NDL. We used a ThermaCal® system with a GAF Grand Canyon Presidential Shingle, and a Golden Pledge 25/40-Year Warranted System on the steep-slope areas.
More Projects We've Completed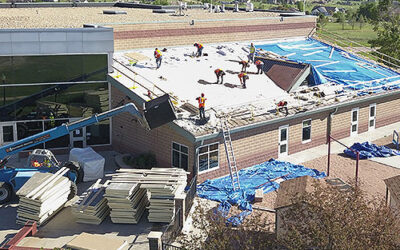 We completed work on three distinct roofing systems using one product manufacturer, thereby making the client's life easier.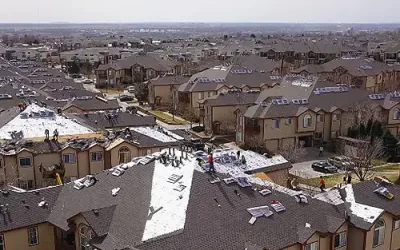 On this project, we helped the client interact with an insurance adjuster to get a hail damage claim approved to pay for a re-roof and gutter replacement.
Your Trusted Roofing Contractor.